Calculate Your Kitchen
Extension Costs
Use our simple kitchen extension cost calculator tool to receive an instant price estimation for the design and construction of your project.
Calculate
Your Kitchen
Extension
Costs
Use our simple kitchen extension cost calculator tool to receive an instant price estimation for the design and construction of your project.
Kitchen Extension
Cost Analysis Part 1
Adding a kitchen extension to your home can be a fantastic way to increase your living space and add value to your property. However, one of the most important considerations when planning a kitchen extension is the cost. Here's what you need to know about calculating the cost of a kitchen extension in London.
The cost of a kitchen extension can vary depending on a range of factors, such as the size of the extension, the materials used, and the complexity of the build. According to recent data, the average cost of a kitchen extension in London ranges from around £25,000 to £60,000 or more, depending on these factors.
To get a more accurate estimate of the cost of your kitchen extension, you can use a kitchen extension cost calculator. These calculators take into account the size of your extension, the materials you plan to use, and other factors to provide you with an estimate of the total cost. This can be a useful starting point for planning your budget and deciding on the scope of your project.
Get Your Project Off
To The Perfect Start
1. Tell Us About
Your Project
Use our simple project information form to tell us briefly about your project. Useful information includes things like aspirations of the project (what's and why's) timescales, budget, location.
2. Speak With
An Architect
Speak with one of our home renovation professionals to analyse your project in more detail, followed by issuing a quote and booking in a next steps consultation with your selected architect
3. Start Your
Project
Review and analyse your quote with your architect. Then book either a site visit or free design consultation with, before signing a contract and booking in a site survey with your selected architect
Kitchen Extension
Cost Analysis Part 2
When calculating the cost of your kitchen extension, it's important to factor in any additional costs that may arise during the build process. For example, you may need to hire an architect or structural engineer to help with the design and planning of your extension, and this can add to your overall costs. You may also need to obtain planning permission from your local council, which can incur additional fees.
In addition to the build costs, you'll also need to factor in the cost of fixtures and fittings for your new kitchen. This can include everything from cabinets and countertops to appliances and lighting. The cost of these items can vary depending on the quality and style you choose, so it's important to do your research and budget accordingly.
When planning your kitchen extension, it's also important to consider the potential return on investment. Adding a well-designed and functional kitchen extension can increase the value of your property, but it's important to balance this against the upfront costs of the build. Speak to a local estate agent or property expert for advice on the potential value increase for your specific property.
In conclusion, the cost of a kitchen extension in London can vary depending on a range of factors, and it's important to do your research and plan your budget accordingly. Using a kitchen extension cost calculator can be a useful starting point, but it's important to factor in additional costs such as planning permission and fixtures and fittings. With careful planning and budgeting, a kitchen extension can be a valuable addition to your home.
Are You Looking To Work With
An Architect In North London?
My-architect is a team of local architects covering all the Central London
boroughs. We provide tried and tested services that are specifically
designed for homeowners delivering home renovations, extensions and loft
conversions. We'd love to hear from you!
How To Plan A
Kitchen Extension
Planning & Budgeting
Planning Permission: Before starting your kitchen extension, you will need to check if planning permission is required. This can be done by contacting your local council or using an online planning portal. Budget: It's important to have a clear understanding of your budget before beginning your kitchen extension. This will help you to make informed decisions about the size, design, and materials used in your extension.
Size & Materials
Size and Layout: Think carefully about the size and layout of your kitchen extension, taking into account your family's needs and lifestyle. Consider how you will use the space and what features are important to you, such as an island or breakfast bar. Materials and Design: Choose materials and a design that complement your existing home and reflect your personal style. Think about the durability, functionality, and aesthetic appeal of the materials used.
Plumbing & Electrics
Plumbing and Electrical Work: Remember to consider plumbing and electrical work when planning your kitchen extension. This may require additional permits or professional help, depending on the complexity of the work. Lighting and Ventilation: Proper lighting and ventilation are essential in a kitchen extension. Plan for plenty of natural light, as well as sufficient artificial lighting and ventilation to keep the space comfortable and functional.
Regulations & Professionals
Professional Help: Consider hiring an architect, builder, or project manager to help you plan and execute your kitchen extension. They can provide valuable expertise and advice, as well as manage the build process to ensure everything runs smoothly. Permits and Regulations: Make sure you comply with all relevant building codes and regulations, including obtaining necessary permits and inspections.
Timing & Maintenance
Timing: Think about the timing of your kitchen extension, taking into account any other renovation or construction projects you may have planned, as well as any events or holidays that may affect the build schedule. Maintenance and Upkeep: Remember that a kitchen extension requires regular maintenance and upkeep to keep it looking and functioning at its best. Plan for this in your budget and schedule.
My-architect
No matter where you find your architect, be sure to do your due diligence and research their qualifications and experience before hiring them. You'll want to work with an architect who is licensed and has the skills and knowledge necessary to help you achieve your vision for your home or building project.
Find Below a Selection of our
Projects from Across London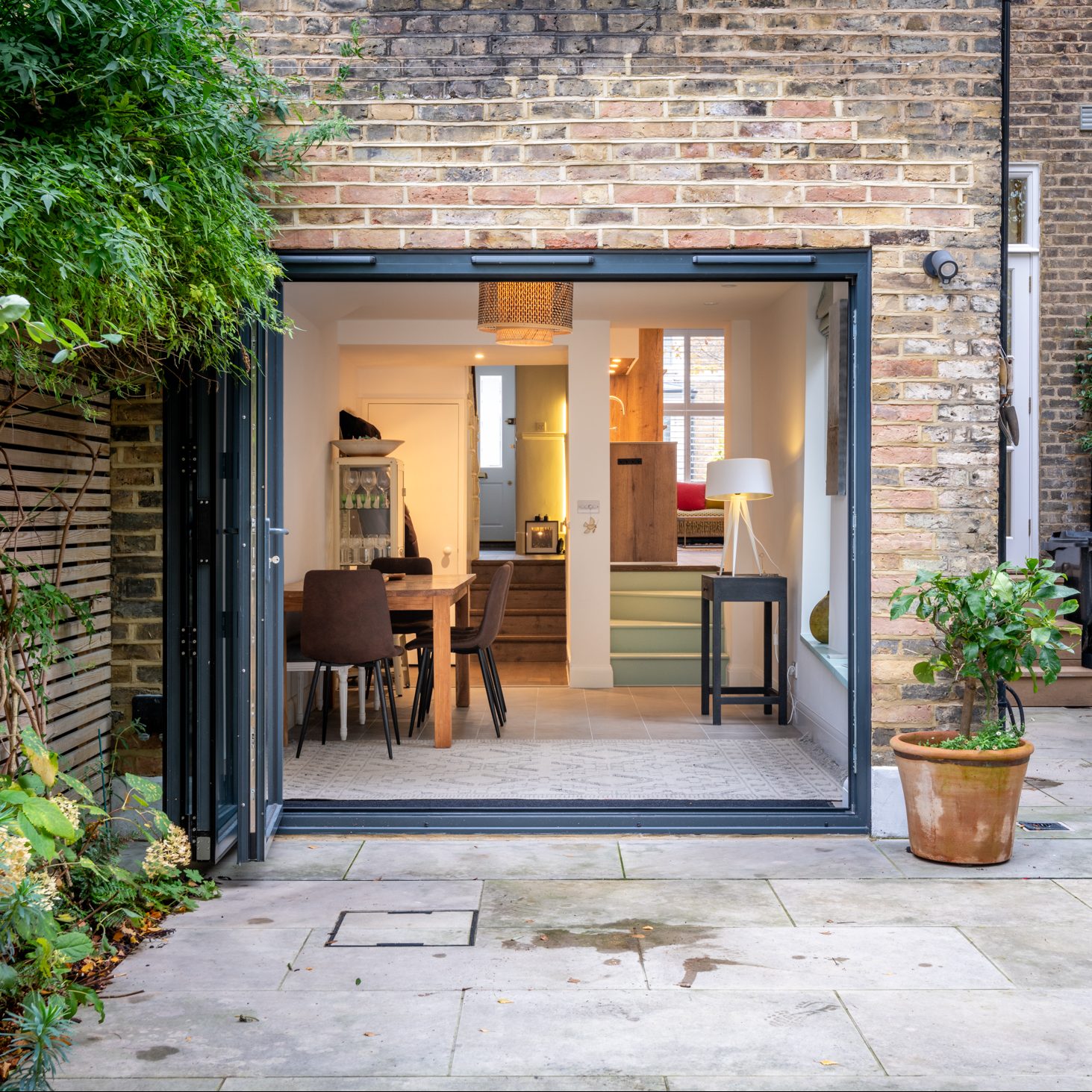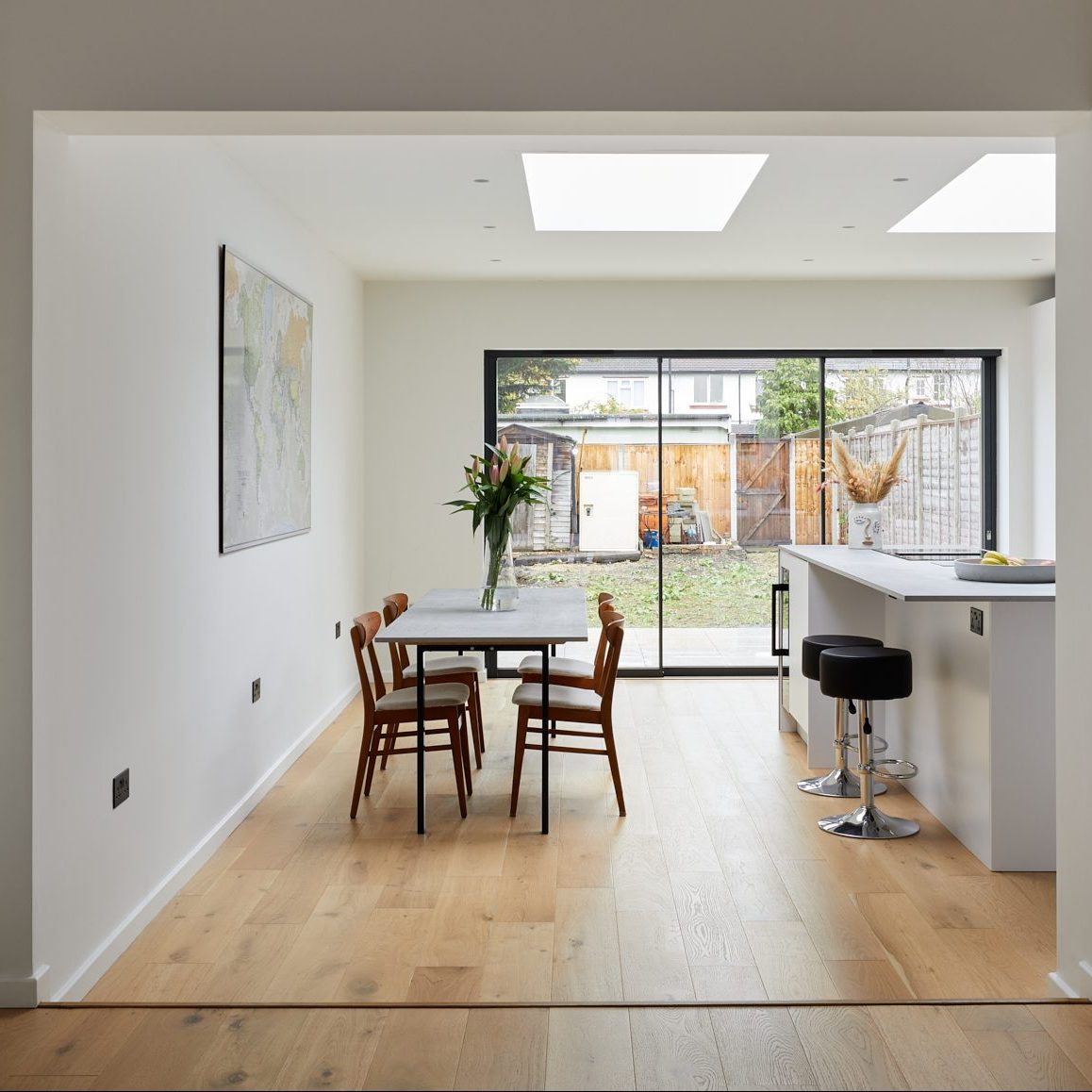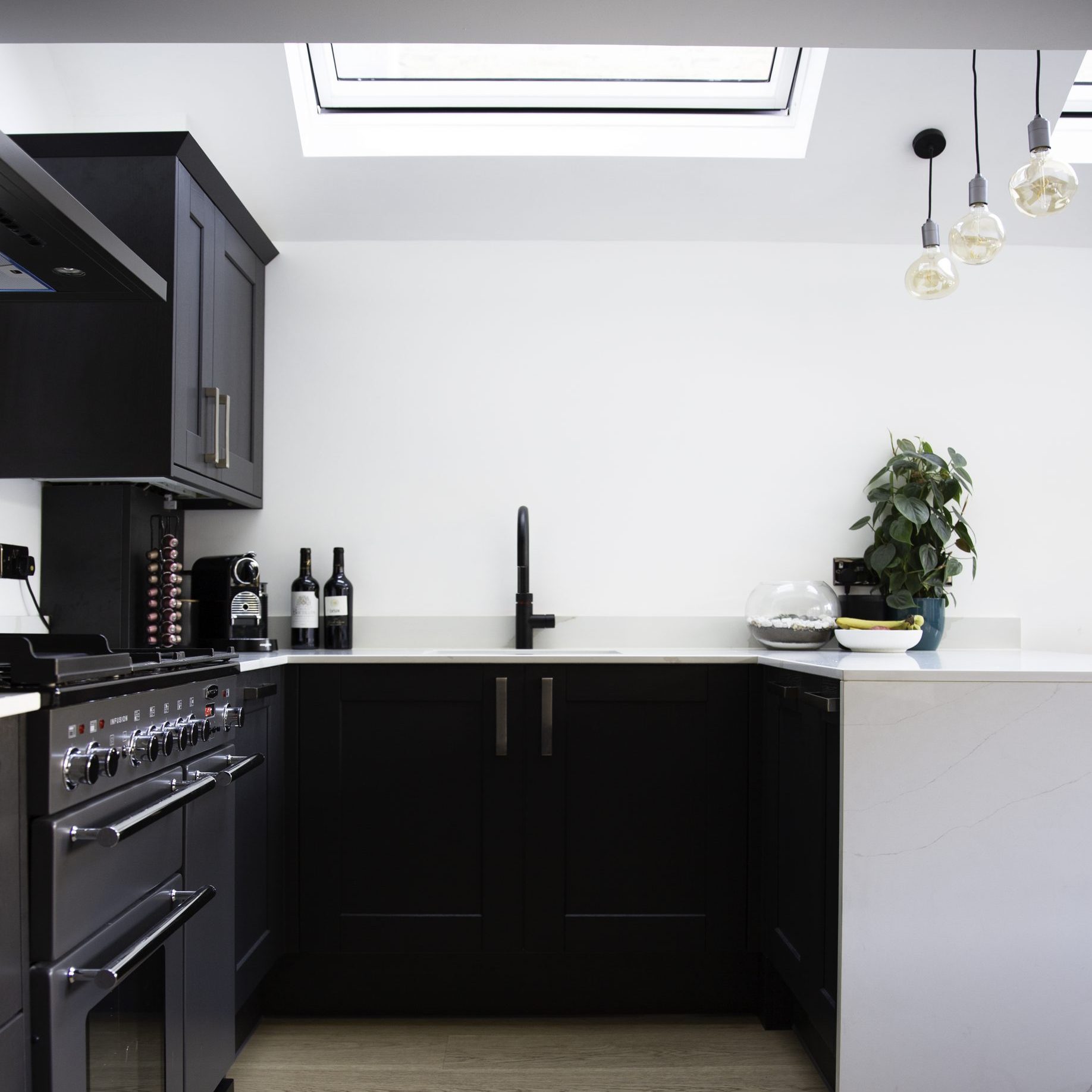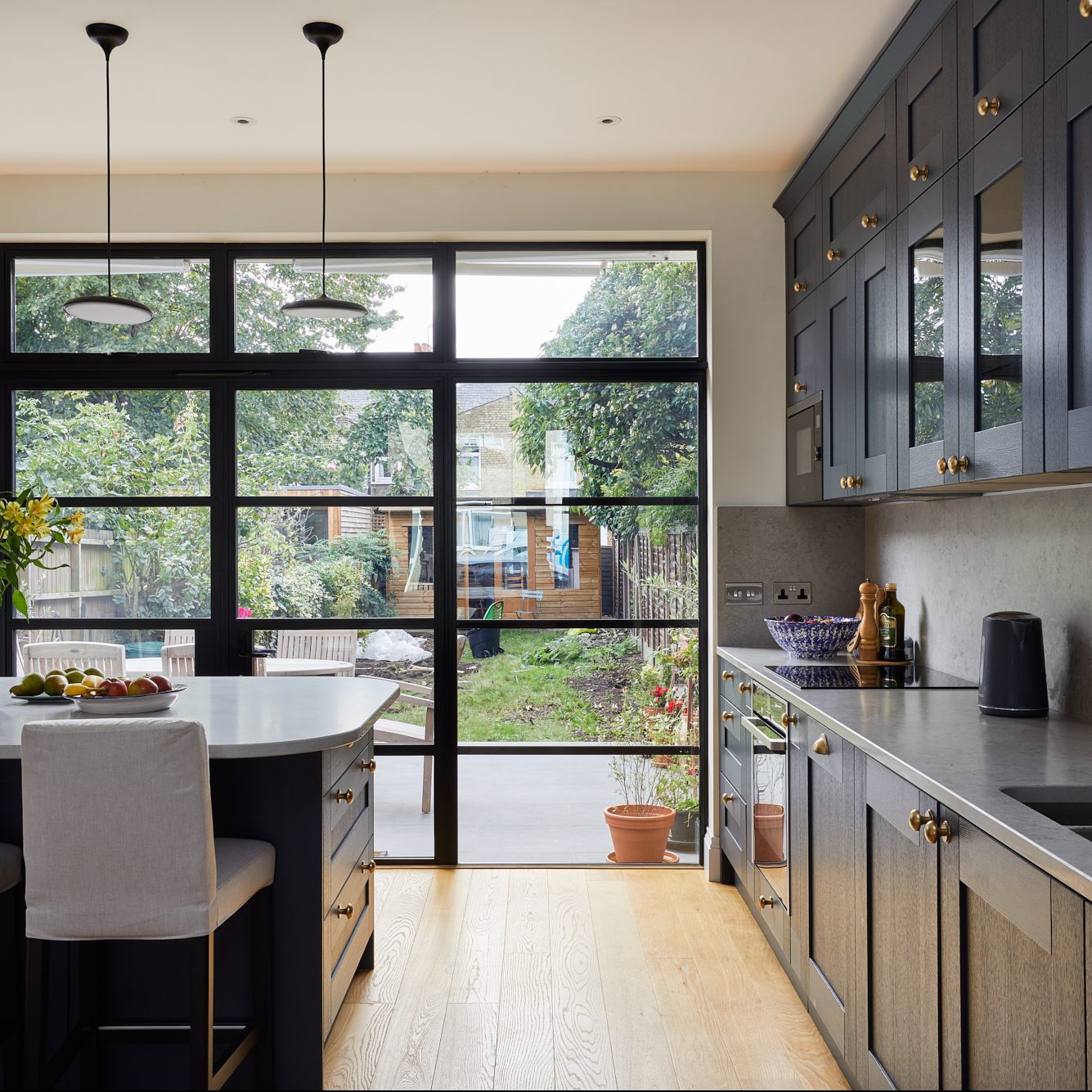 A Suite of Services
Created Just
for You
We've distilled the home renovation
experience into a suite of simple,
easy to understand services created
just for home renovation projects.
Survey, Design
& Planning
Your architect is by your side every step of the way. From conducting your site survey, to acting as your agent during the planning process.
Builder
Matchmaking
We've built a tendering process tailored for homeowners, that creates transparent a cost analysis of your project when obtaining quotes.
Bespoke
Services
We offer a bespoke pacakage of services like interior desing and project management for projects that need a little extra attention.
A Few Words from our
Valuable Customers
"I can highly recommend My Architect to take the stress away from your project. Harry and his team have been immensely helpful with getting a mid-terrace ground floor extension and loft conversion off the ground"
"Harry and Dani were so wonderful! Harry came and measured our whole house, and was extremely committed to the task ... Dani helped us bring all of our ideas to life ... Highly recommend working with Harry & Dani, they're such a great team"
"Harry and Dani were brilliant from start to finish. They worked very hard to ensure my project met all council regulations and I can not thank them enough for the brilliant outcome. I highly recommend Harry and Dani"
"These guys are amazing. Harry took time to video call me to talk through plans and ideas when I hadn't even committed to the project yet. Then Dani was incredibly helpful. Both Harry and Dani were such lovely, kind people to work with! Would 100% recommend My-Architect to anybody."
Project Types
& Specialist Areas
Our small but highly experienced team are experts in delivering home renovations.
By just focussing on helping homeowners we've developed a thorough understanding of designing and delivering all home renovation project types.
Loft
Conversions
Loft conversions are great for adding value to a property. From L-shaped to hip-gable there's a lot of variants to choose from.
Home
Extensions
Kitchen extensions and renovations are a must-have for most growing families and young professionals alike. We're here to help!
Internal
Alterations
If you're just planning an internal reconfiguration, our team of designers and builders have a lot of experience.
How My-architect Compares
With Others
If you're looking for a design-led apporach, for a price more
normally associated with layout AND drafting companies,
My-architect is the company for you.
DRAFTING
COMPANY
DESIGN
ARCHITECTS
MY-
ARCHITECTS
LOW
COST
GOOD
DESIGN
EFFICIENT
SERVICE
BUILDER
NETWORK
At My-architect we believe that a great project relies not only on fantastic design, but a truly memorable customer journey.
That's why we on three key areas throughout the delivery of your project.
Transparent Pricing
My-architects keeps you informed about how much you can expect to spend on different services from beginning to end.
Simple Service Offering
We've created a straightforward service package just for homeowners, including design, tender and project management.
Reliable Team of Professionals
We have a team of outstanding residential architects and a network of reliable home renovation contractors.