The Ultimate Guide to Home Extensions and Renovations
In the bustling and vibrant city of London, making a house feel like a home isn't just a nicety—it's a necessity. Whether you're a young professional looking to add a personal touch to your first property purchase, or you've recently started a family and are realising that your once-spacious home suddenly seems a bit cramped, home extensions and renovations can offer a practical and aesthetically pleasing solution.
Introduction
Welcome to our comprehensive guide to home extensions and renovations. With London's unique architectural landscape, the ever-evolving housing market, and specific planning regulations, we understand that embarking on a home improvement project can be a daunting prospect. This guide aims to provide you with the information and reassurance you need to navigate the process with ease and confidence.
As a design-led architectural practice, we bring a wealth of experience and creativity to the table. We're committed to helping you transform your home in a way that not only meets your practical needs but also complements your personal style and enhances your daily life.
So, whether you're dreaming of an open-plan kitchen for weekend family brunches, an extra bedroom to accommodate your growing brood or a stylish home office that inspires productivity, our ultimate guide to home extensions and renovations is your roadmap to turning those dreams into reality. Read on to explore our advice and insights and get one step closer to your ideal home in the heart of London.
Section 1: Understanding Home Extensions and Renovations
In the vast pantheon of homeownership, few strategies are as transformative as home extensions and renovations. But what exactly do these terms mean, and how can they redefine your living experience in London?
A home extension is a strategic expansion of your property's existing footprint. It could be a side return extension to create a more spacious kitchen-diner, a loft conversion to carve out an extra bedroom, or a rear extension to enhance your living area. The possibilities are as diverse as London's architectural landscape, allowing you to add not just space, but also value and functionality to your property.
Home renovations, on the other hand, revolve around rejuvenating and upgrading the existing spaces within your home. Perhaps your period property needs a modern touch, your bathroom requires a luxurious facelift, or the kitchen could do with a more contemporary vibe. By renovating, you can breathe new life into your home, creating spaces that feel fresh, inspiring, and in tune with your lifestyle.
The importance of home extensions and renovations cannot be overstated. They offer an opportunity to craft a home that's tailor-made for you without having to uproot and move. They allow you to adapt your living space to your changing needs, enhancing the enjoyment and value of your property. In the dynamic, ever-evolving city of London, home extensions and renovations are not just about building more space or updating the old. They're about creating a home that grows with you, a sanctuary that reflects who you are and aspires to be.
Section 3: Planning for Your Home Extension or Renovation
Crafting your dream home in London through extensions or renovations is an exciting endeavour. However, it's also one that requires thoughtful planning and attention to detail. So how can you ensure your home improvement project is a triumph, rather than a tribulation?
Firstly, identify your needs and objectives. Are you looking to create more living space, update outdated interiors, or perhaps increase the value of your property for future resale? Clarity on your project's purpose will guide your decisions and help shape a plan that's aligned with your goals.
Next, consider the design. From the layout and flow to the aesthetics, think about what you want your renovated or extended space to look and feel like. Involve professionals such as architects or designers early on to help translate your vision into a feasible design.
Budgeting is a crucial part of the planning process. Define a budget that considers all aspects—construction costs, professional fees, and a contingency for unforeseen expenses. Don't forget to account for the cost of living arrangements during the project, if necessary. It's advisable to have a detailed discussion about costs with your chosen professionals to avoid unexpected surprises.
Another pivotal aspect of your project planning involves legal considerations and permissions. London has its unique set of planning permissions and building regulations. Whether it's seeking approval for a loft conversion in a conservation area or complying with building codes for your kitchen extension, navigating this regulatory maze is crucial. Again, an experienced architect or builder can prove invaluable in guiding you through this process.
In essence, successful planning for your home extension or renovations is a blend of vision, pragmatism, and adherence to regulations. It's about creating a plan that brings your dream home to life, respects your budget, and honours the regulatory landscape of our beautiful city. With these boxes ticked, your journey towards an improved home in London promises to be as rewarding as the final result.
Section 4: Choosing Professionals
Embarking on a home extension or renovation in London is a significant endeavour, one that can be made significantly smoother with the assistance of skilled professionals. Architects, builders, and contractors each play distinct and invaluable roles in this process.
Architects bring your vision to life, marrying your aesthetic desires and functional needs with the practicalities of construction and planning regulations. Builders and contractors, on the other hand, are the ones who turn these architectural plans into reality, handling the physical construction and coordination of the project.
Choosing the right professionals can make all the difference to the success of your project. Consider their experience, particularly with similar projects in London, and don't hesitate to ask for references or samples of their past work. It's also worth noting how well you communicate with them—open, clear communication is key to ensuring your vision is understood and executed.
Contracts and written agreements are another crucial component. They outline the scope of work, timeline, cost, and terms and conditions for potential changes or disputes. Never commence a project without a detailed written agreement—it protects both parties and provides a clear roadmap for the project.
In summary, choosing the right professionals for your home extension or renovation isn't merely about expertise—it's about finding partners who understand your vision, communicate effectively, and respect the sanctity of agreements. With the right team on your side, your journey towards your dream home becomes an enjoyable and rewarding process.
Section 5: Designing Your Home Extension or Renovation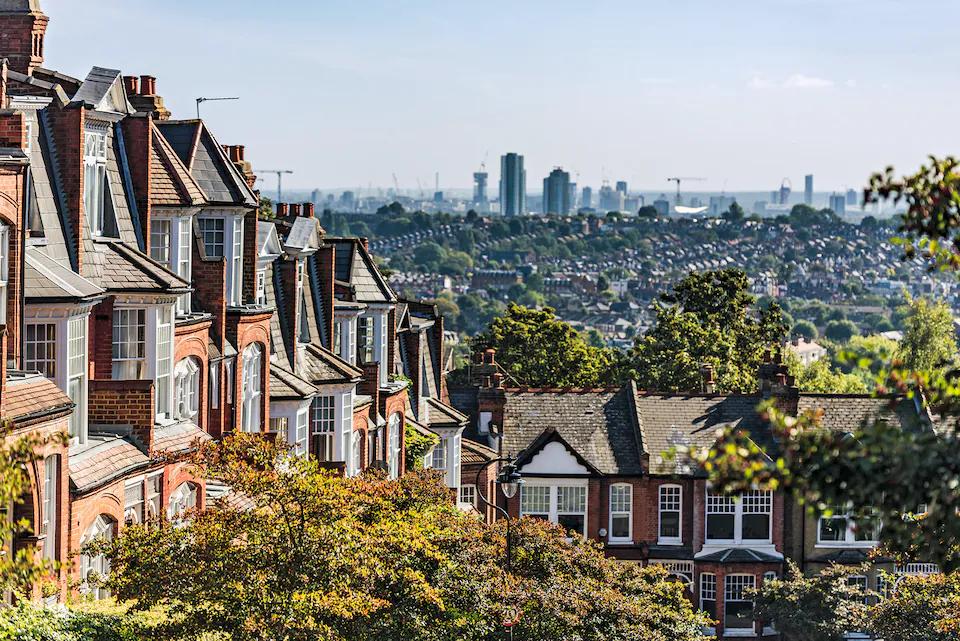 Design is the lifeblood of any home extension or renovation project. It's the bridge that connects your dreams to reality, shaping not just how your space looks, but how it feels and functions too.
Aesthetics are certainly crucial—they define the visual appeal of your space. But equally important is ensuring that the design complements your existing home. An extension should feel like a natural evolution, not an out-of-place addition. Whether you're extending a Victorian terrace or renovating a modern flat, the design should flow seamlessly, maintaining the essence of your home while enhancing its functionality and appeal.
Furthermore, in our rapidly evolving world, sustainability and energy efficiency are significant considerations. Sustainable design elements—like solar panels, energy-efficient appliances, or thermally efficient materials—can help reduce your carbon footprint and energy bills. While incorporating these may increase initial costs, they often result in long-term savings, making them a smart investment for your future and the environment.
In essence, designing your home extension or renovation is a holistic process that goes beyond aesthetics. It's about creating a space that's beautiful, functional, in harmony with your existing home, and respectful of our planet's resources. So, as you embark on your design journey, remember to keep these considerations at the heart of your decisions.
Section 6: Calculating Costs for Home Extensions and Renovations
Comprehending the financial aspects of a home extension or renovation is essential for maintaining control of your project. For a general home extension, you can expect costs ranging from £2000-2200/m². This range encapsulates the materials, labour, and making good of the newly constructed areas. However, these costs can vary depending on your bespoke needs and selected professionals.
Refurbishment costs are typically lower, averaging around £1000-1200/m². This may include the strip-out, re-fitting and basic makeover of existing spaces, covering modest to make good, modern decor, and any essential structural corrections.
Finishes, often overlooked, can account for a significant portion of your budget, typically constituting 20-100% of the combined extension and refurbishment costs. This includes everything from flooring and wall treatments to light fixtures and bespoke carpentry.
Big-ticket items, like kitchen remodels, bathroom upgrades, and external doors and windows, are additional costs to consider. The scale, finishes, and quality of these spaces can significantly impact your overall budget.
Professional fees, such as those for architects, surveyors, and project managers, can also add up. Additionally, don't overlook Value Added Tax (VAT). Always confirm if the quotes you receive include VAT; if they don't, remember to factor this essential 20% into your final budget. Having a thorough understanding of all these costs ensures you're well-equipped to manage your budget effectively, avoiding any financial blindsides.
Section 7: Managing Your Home Extension or Renovation Project
When embarking on a home extension or renovation project, your role as a homeowner is pivotal. It's about more than overseeing the progress; it's about active engagement, from making critical decisions to dealing with unexpected challenges.
Remember, setbacks are not unusual in such projects—a surprise planning stipulation or sudden design change are all part of the process.
The key is to keep a flexible approach, maintain a contingency fund, and face these situations with an open mind.
Effective, regular communication with your professionals is also crucial. Whether through daily emails, weekly meetings, or impromptu calls, clear and open dialogue fosters mutual understanding and collaborative problem-solving.
Section 8: Post-Renovation Considerations
The completion of your project is just the beginning of a new phase. Post-renovation steps include thorough cleanup, detailed inspections, and final walkthroughs with your team to ensure everything is as per your expectations. Securing any necessary certifications from local authorities is also crucial. Lastly, remember to maintain your newly renovated space—appropriate care ensures your home continues to shine and function optimally.
Conclusion
Home extensions and renovations, while complex, are immensely rewarding with the right planning and management. They enable you to carve out a living space that mirrors your lifestyle, enhances your property value, and offers you the comfort of a home that's uniquely yours. With the tips and advice provided in this guide, you're well-equipped to navigate the process with confidence and anticipation.
Next Steps
Your experiences and questions can illuminate this journey for others. We invite you to share your home extension or renovation stories with our community. Don't forget to follow our blog for more insightful guides and tips on home improvement—let's continue crafting dream homes together.